with an innate ability to expand ourselves to exceed customer expectation, we will attempt to bring in the latest models with advanced technology at the most competitive price to suit the need of every individual.


We have grown in the import of yomo brand products since 10 years on . OEM basis from the most modern and famous plants masterly used technology and artistic creativity in producing great designs with German & Italian equipment.
Our YOMO
Our Yomo brand products are
paddle wheel aerators and sanitary ware products , auto feeders
Yomo products are high in Quality , cost effective to suit the need of every customer.

YOMO products are high in quality &
cost-effective to suit the needs of
every individual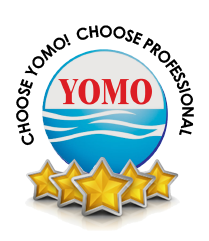 VIEW OUR CATLOGUE FOR MORE PRODUCTS